DANCEWEAR SELLING TOOLKIT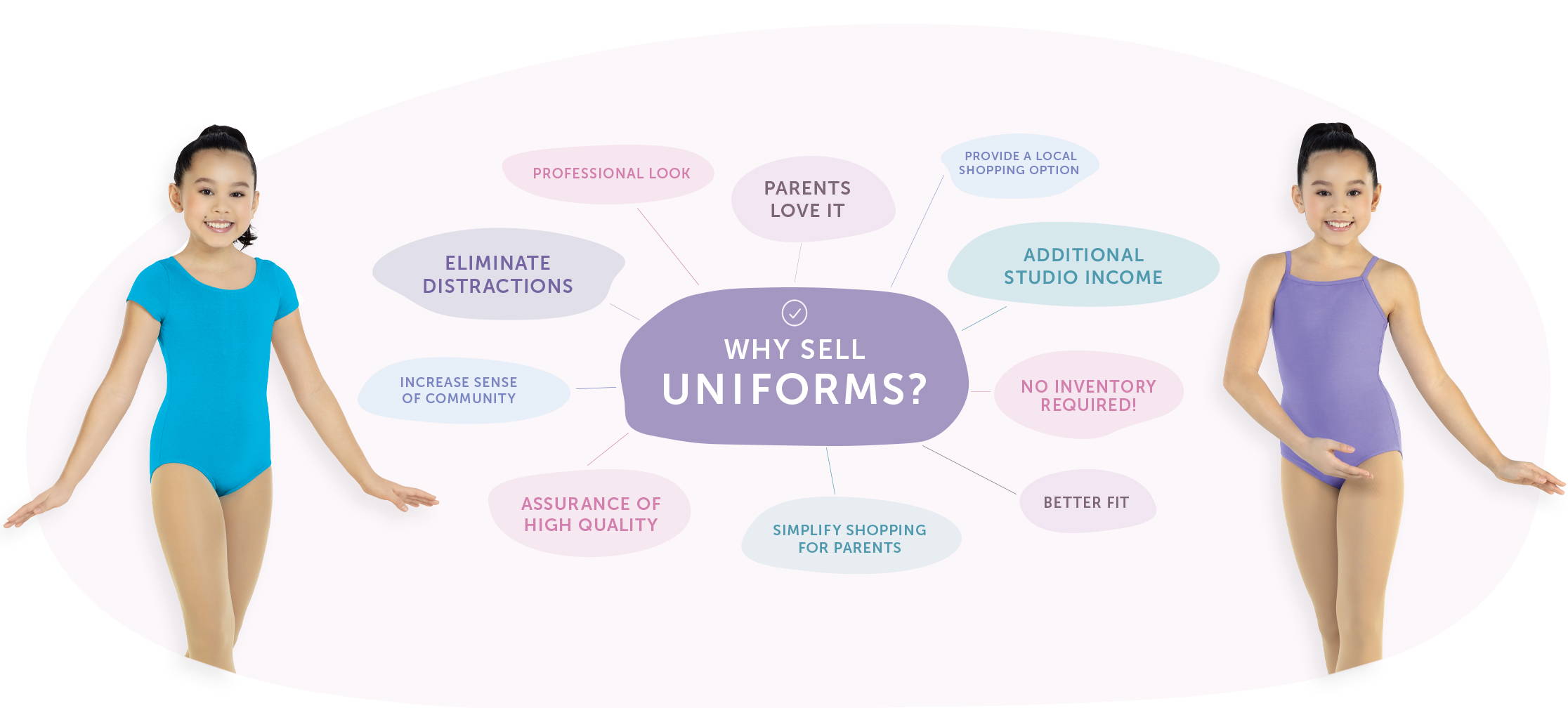 Generate more revenue for your studio by selling dancewear with ease!
We've compiled all of our helpful tools, guides, and resources in one place so you can plan, promote, and get the support you need. Start selling dancewear this season and see what a difference it can make for your studio!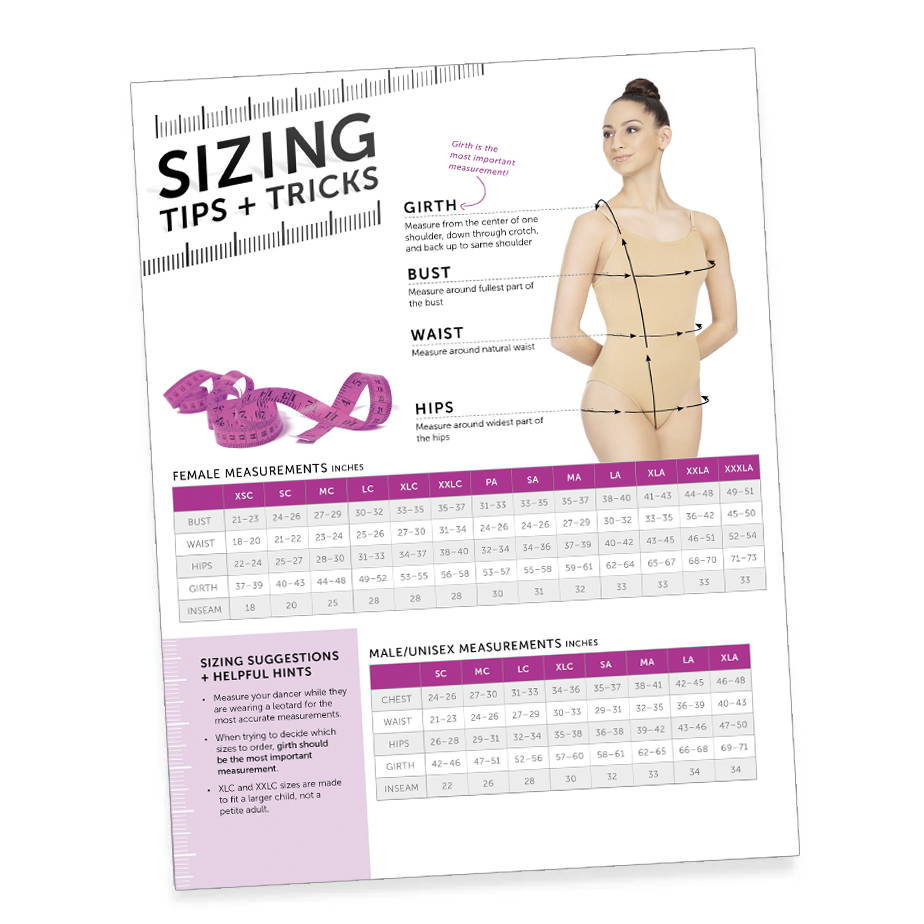 SIZING TIPS + TRICKS
Help your dancers get the right fit every time! Download and print our Sizing Tips + Tricks flyer and hand them out during registration. Or keep a few copies at the studio for parents to take home. You can also send them a link to our sizing tips and tricks video!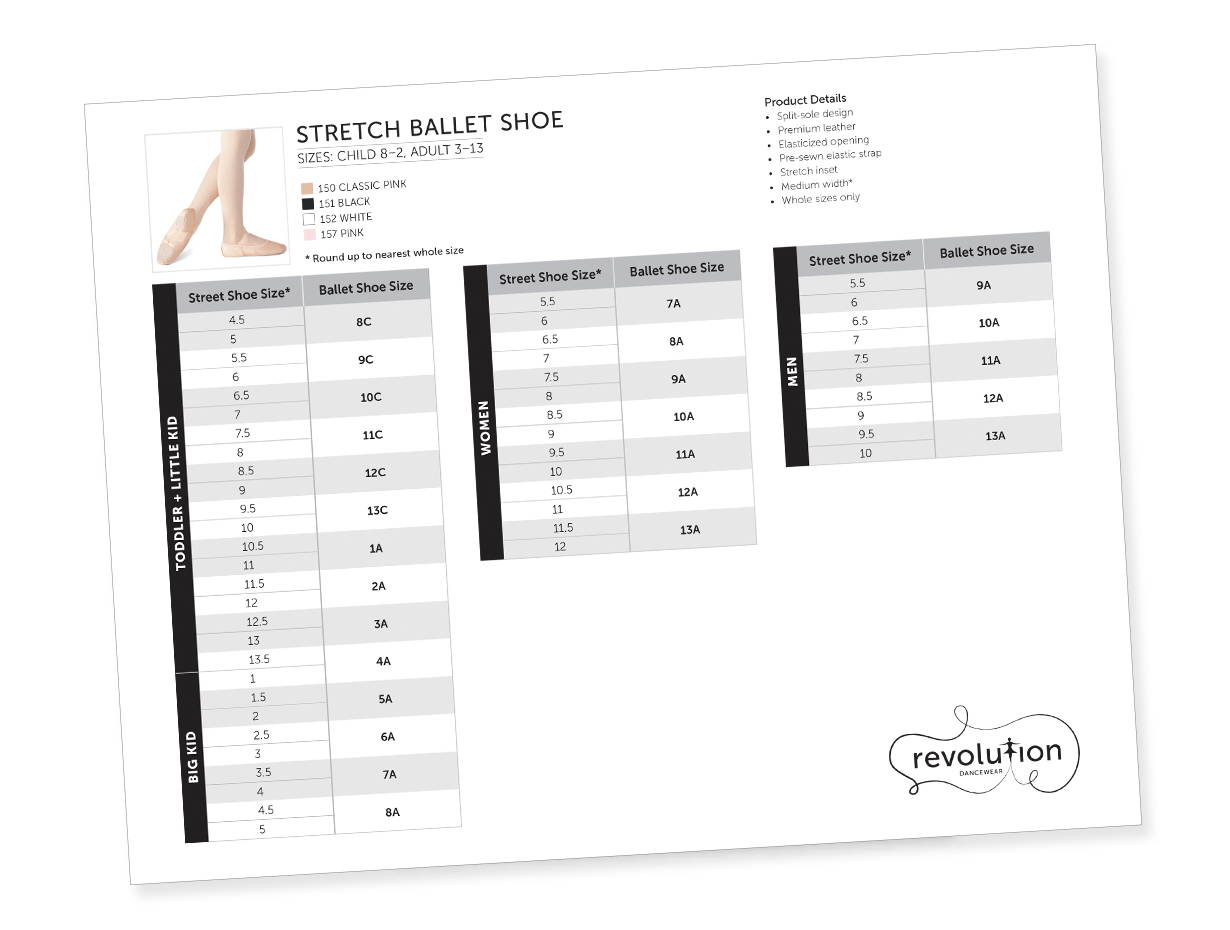 SHOE SIZING CHARTS
Convert from street shoe size to dance shoe size. Download and print our shoe size conversion pdf. Keep it around as a handy reference tool, or share it with your dance parents to help cut down on the shoe sizing questions.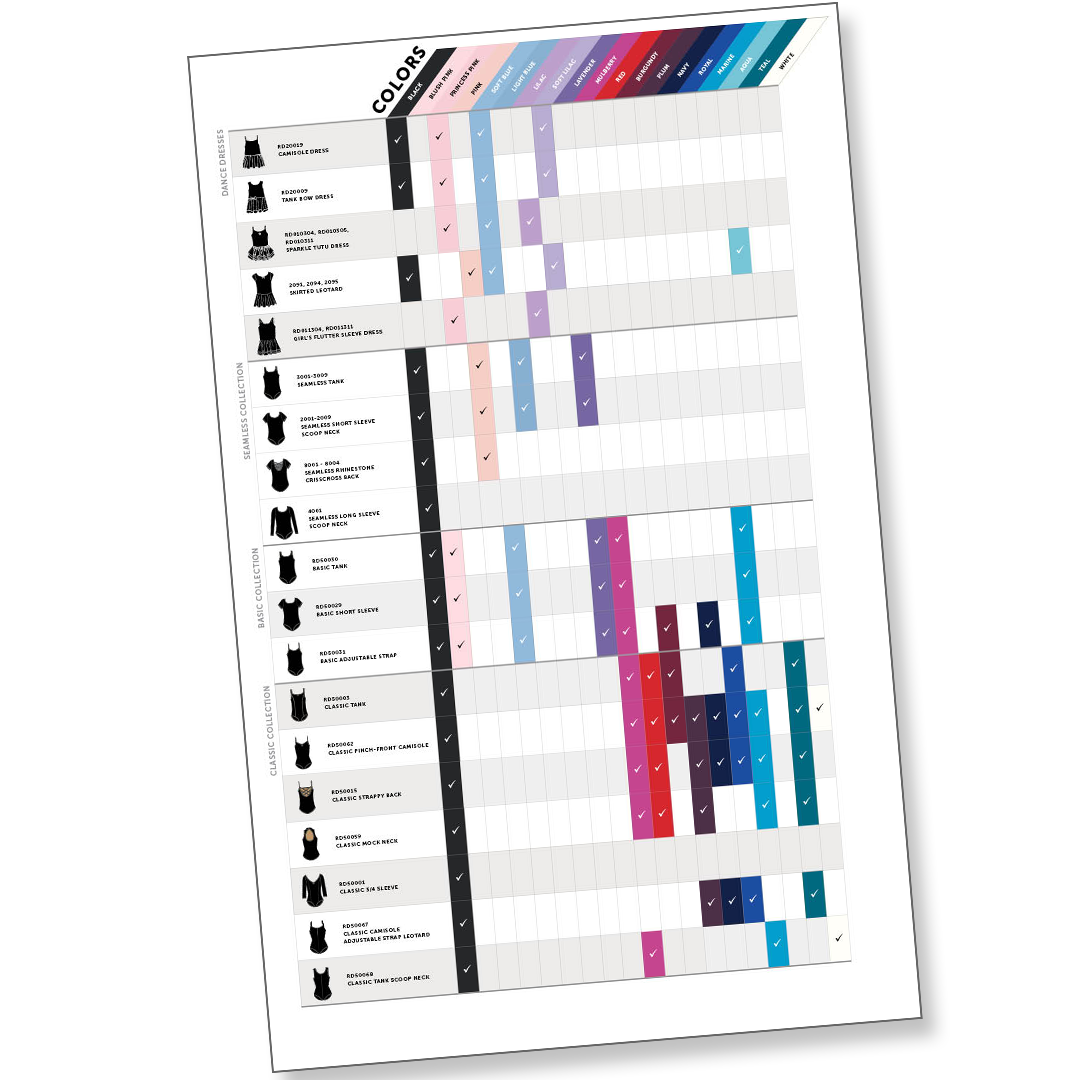 UNIFORM COLORS CHART
A must-have when planning your dress code colors.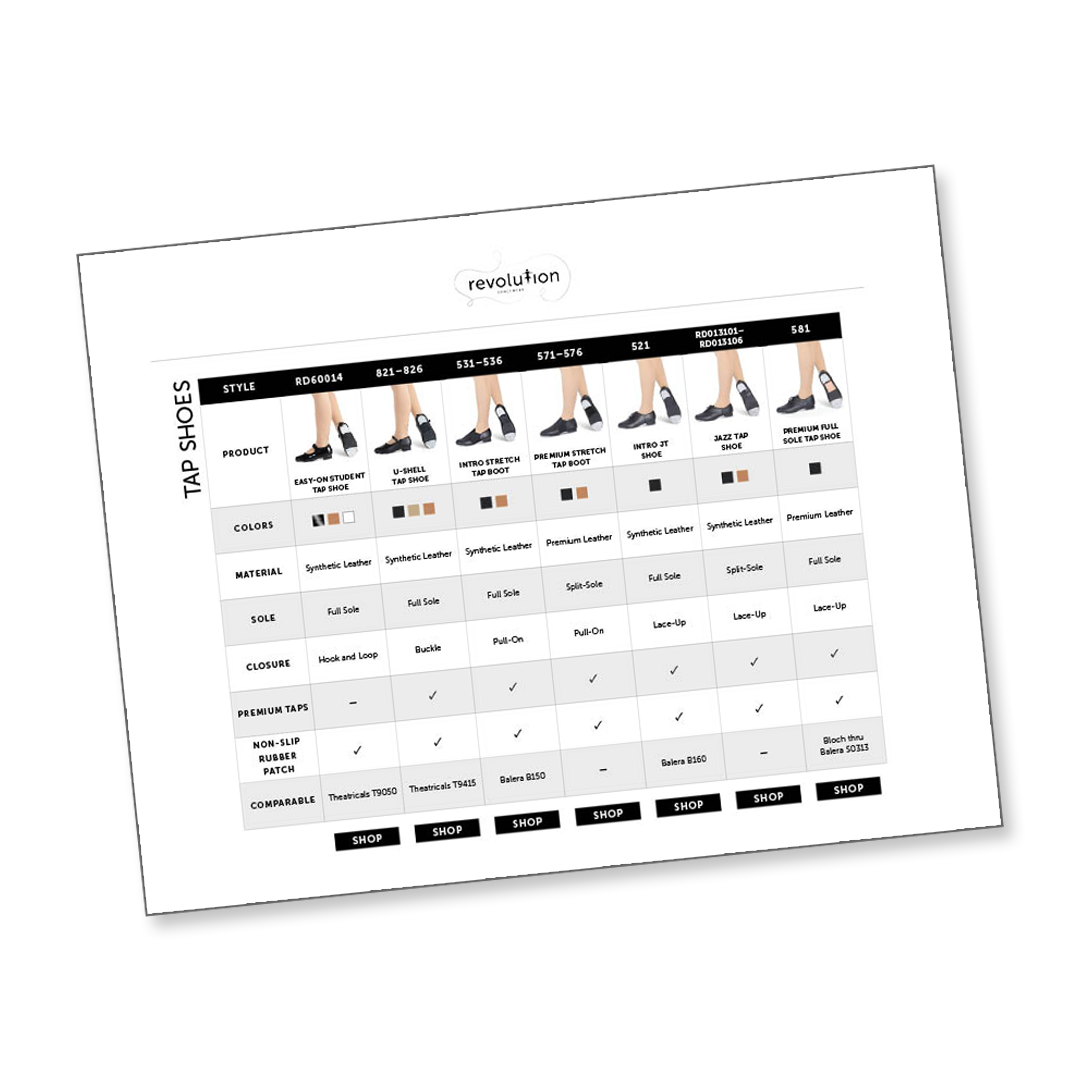 SHOE COMPARISON CHARTS
Compare all of our shoes in one place!

Want to streamline your dance parent's shopping experience while increasing valuable studio revenue? Learn all about our comprehensive tights program and calculate exactly how much extra money your studio could be making with our tights profit calculator.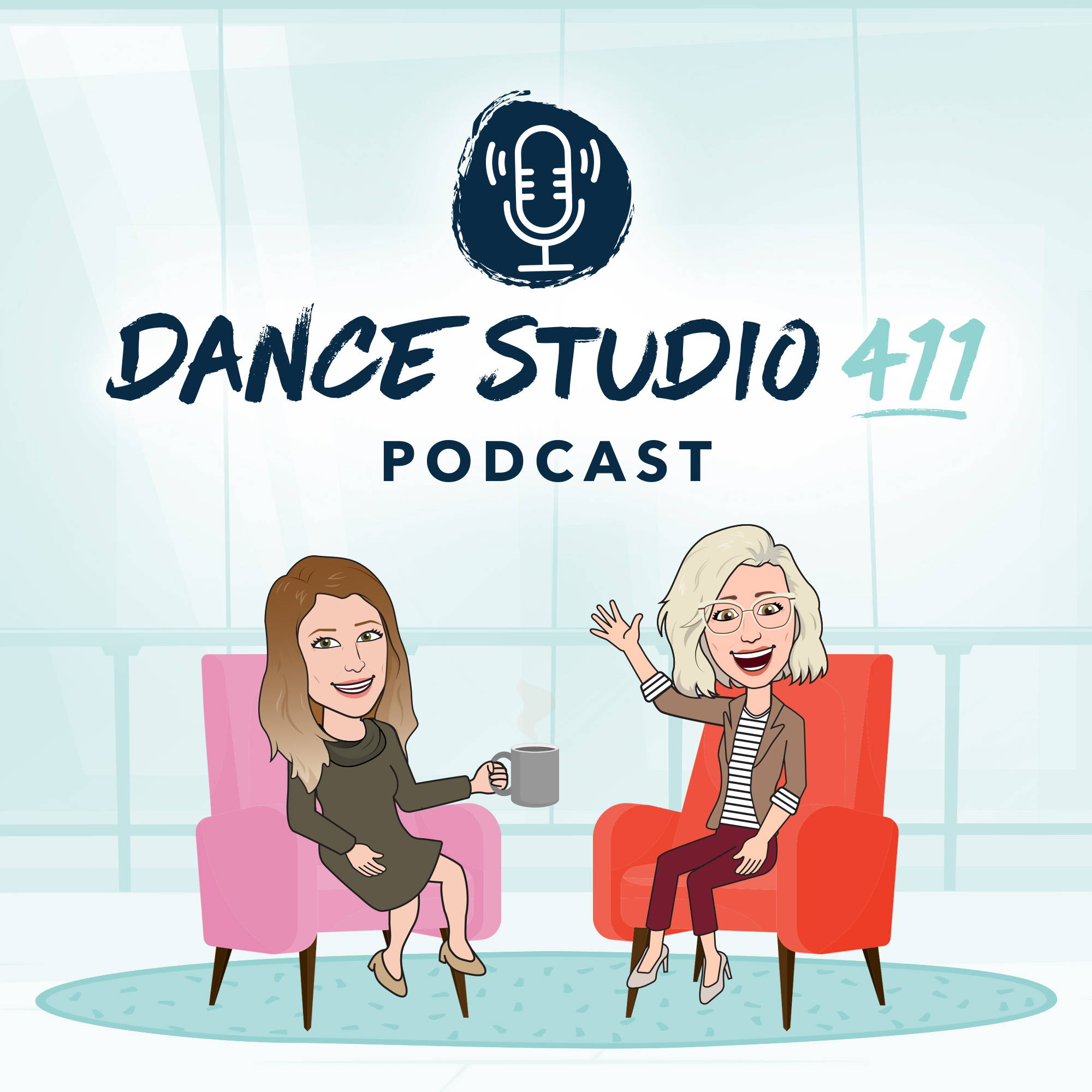 DANCE STUDIO 411 PODCAST
Suzanne Blake Gerety and Jill Tirone take real-life questions directly from their listeners and help studio owners resolve their toughest, most frustrating or just-plain-complicated studio life predicaments.
FOOTWEAR
SIZING KITS
Ensure a proper fit every time your dancers order new shoes. These kits are the key to shoe-sizing success!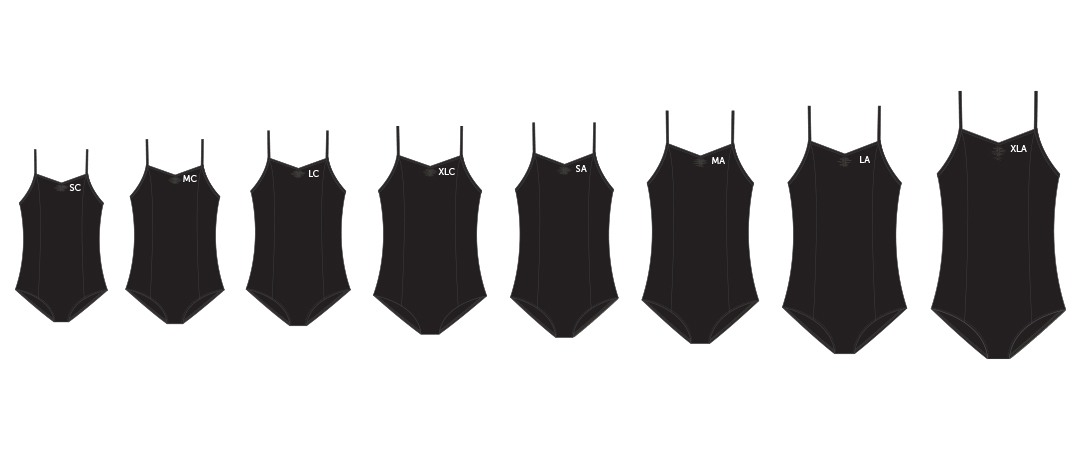 BODYWEAR SIZING KITS
Our leotard sizing kit takes the guesswork out of sizing. Each leo is labeled for easy size identification.

TRY-ON
SOCKS
Disposable nylon footies make sizing your student's foot easier and more sanitary. Grab a few for your studio!

SELL DANCEWEAR

ONLINE

RISK-FREE WITH NIMBLY!

Open your studio's online dance boutique and watch the profits roll in! It's really quite the game changer. Shopkeeping with Nimbly means never having to manage inventory. You don't have to invest in product up front and we manage the customer service and fulfillment of the orders so you don't have to. Your Nimbly shop is 100% risk free!

FIRST TIME USING NIMBLY?
Get your shop set up in less than 10 minutes with the help of this step-by-step video. Once you're set up, check out the rest of our How-To videos for Nimbly.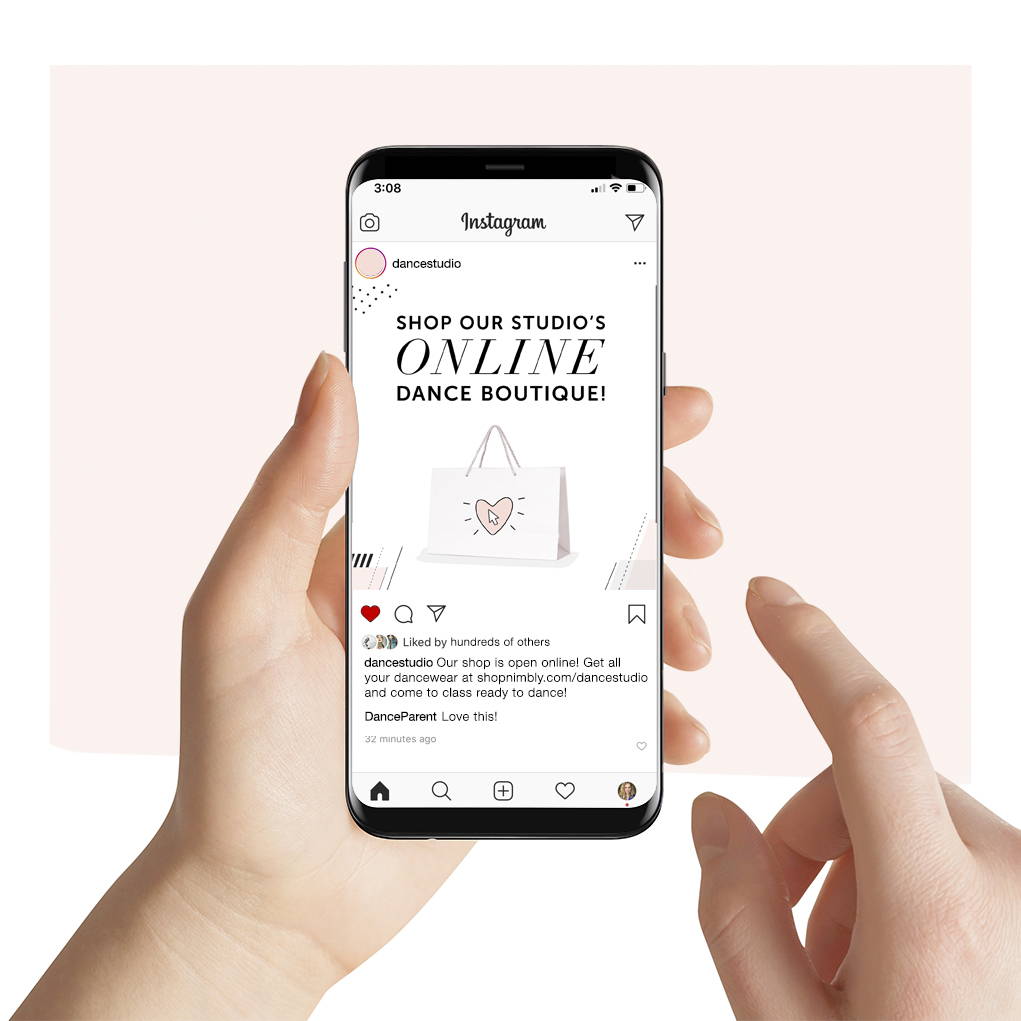 PROMOTE YOUR NIMBLY SHOP!
Once your store is set up, download our customizable done-for-you social graphics and printable flyers.

FEEL GOOD ABOUT SELLING REVOLUTION!
Let your dance parents know when they shop dancewear at your studio, they are helping to give back to the dance community. Download our Studio Essentials Grant Program promo graphics!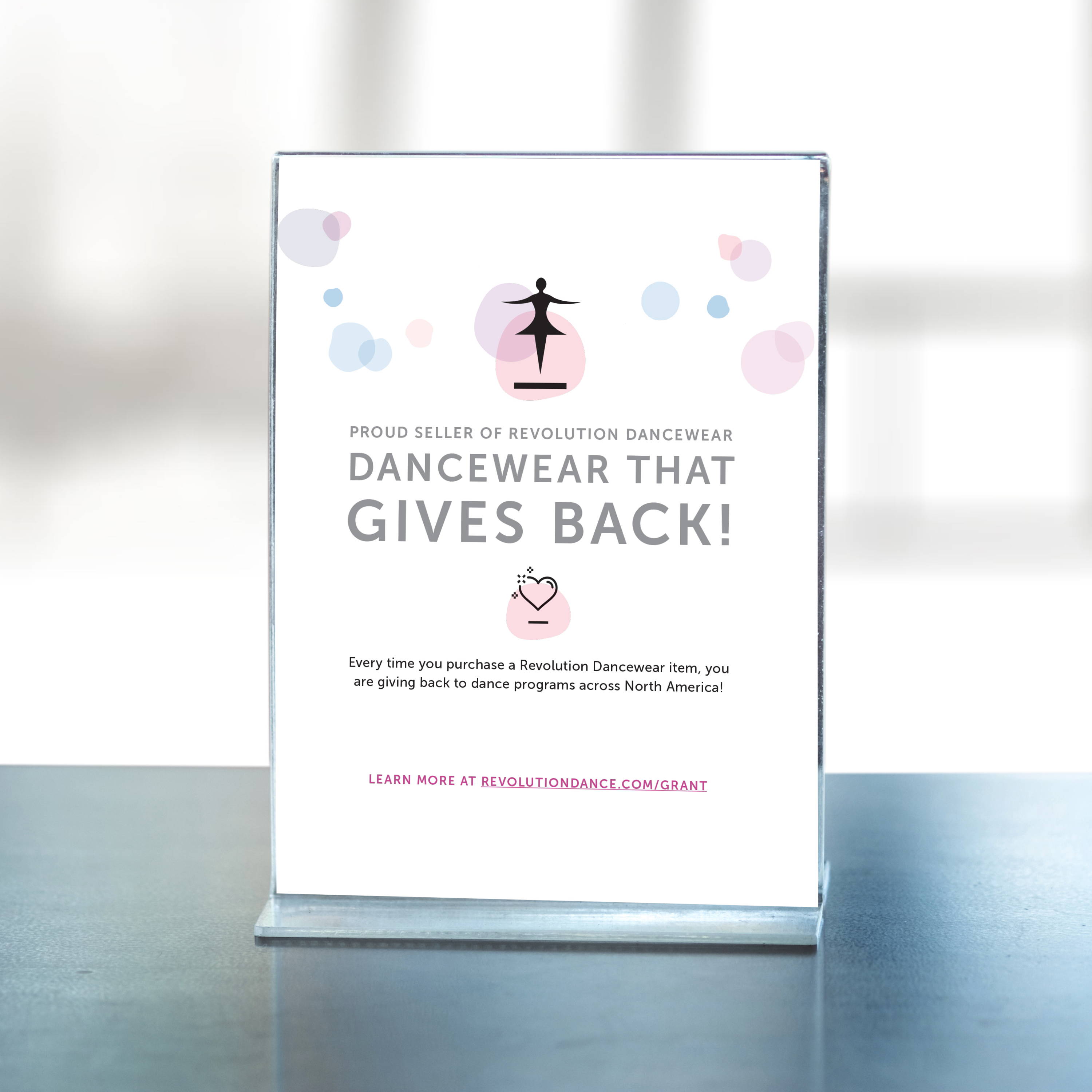 NEED MORE SUPPORT? BOOK AN APPOINTMENT WITH US!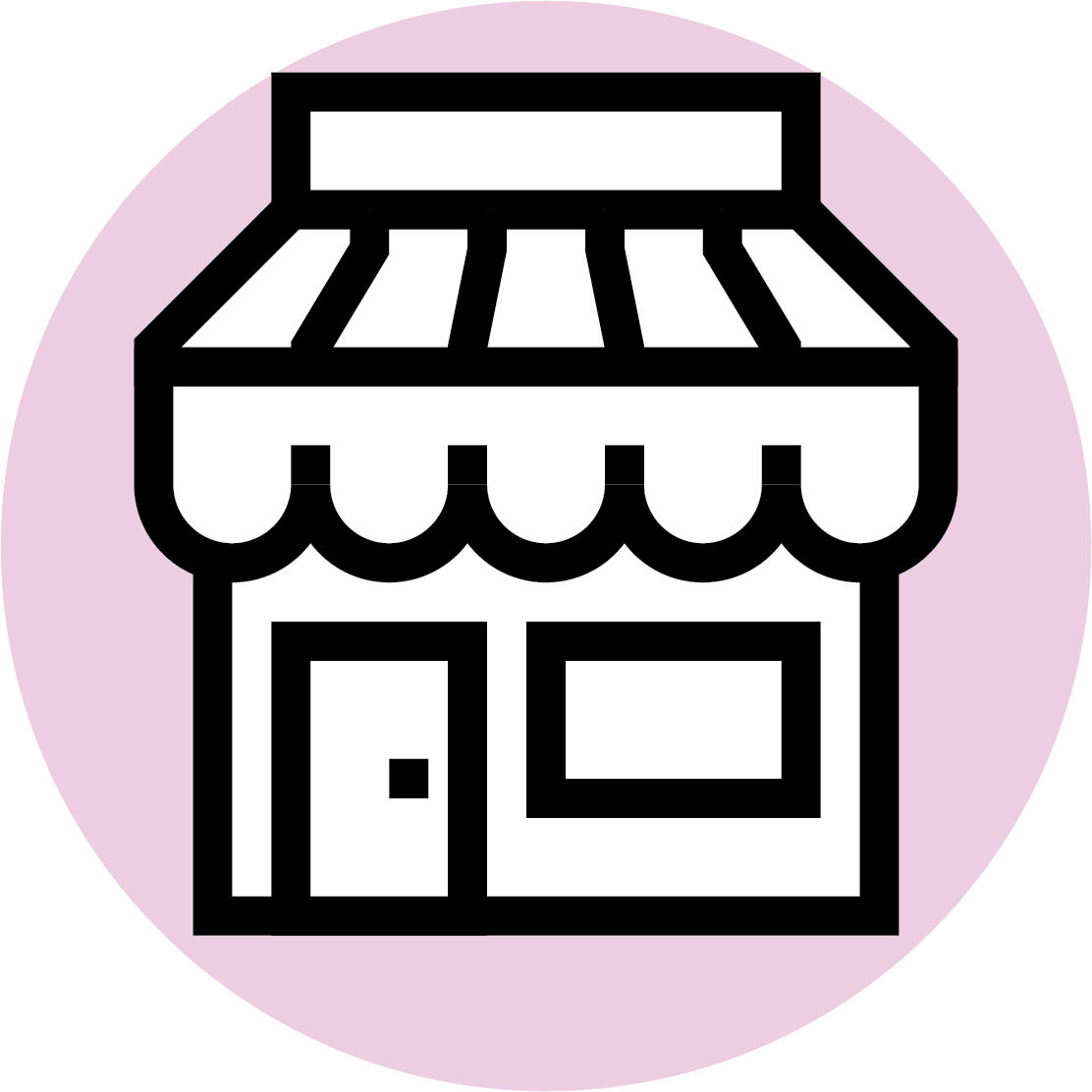 IN-PERSON APPOINTMENT
Visit our showroom at the Revolution Headquarters in Chicagoland. Choose a date and time that works for you and a Revolution expert can help you plan your dress code.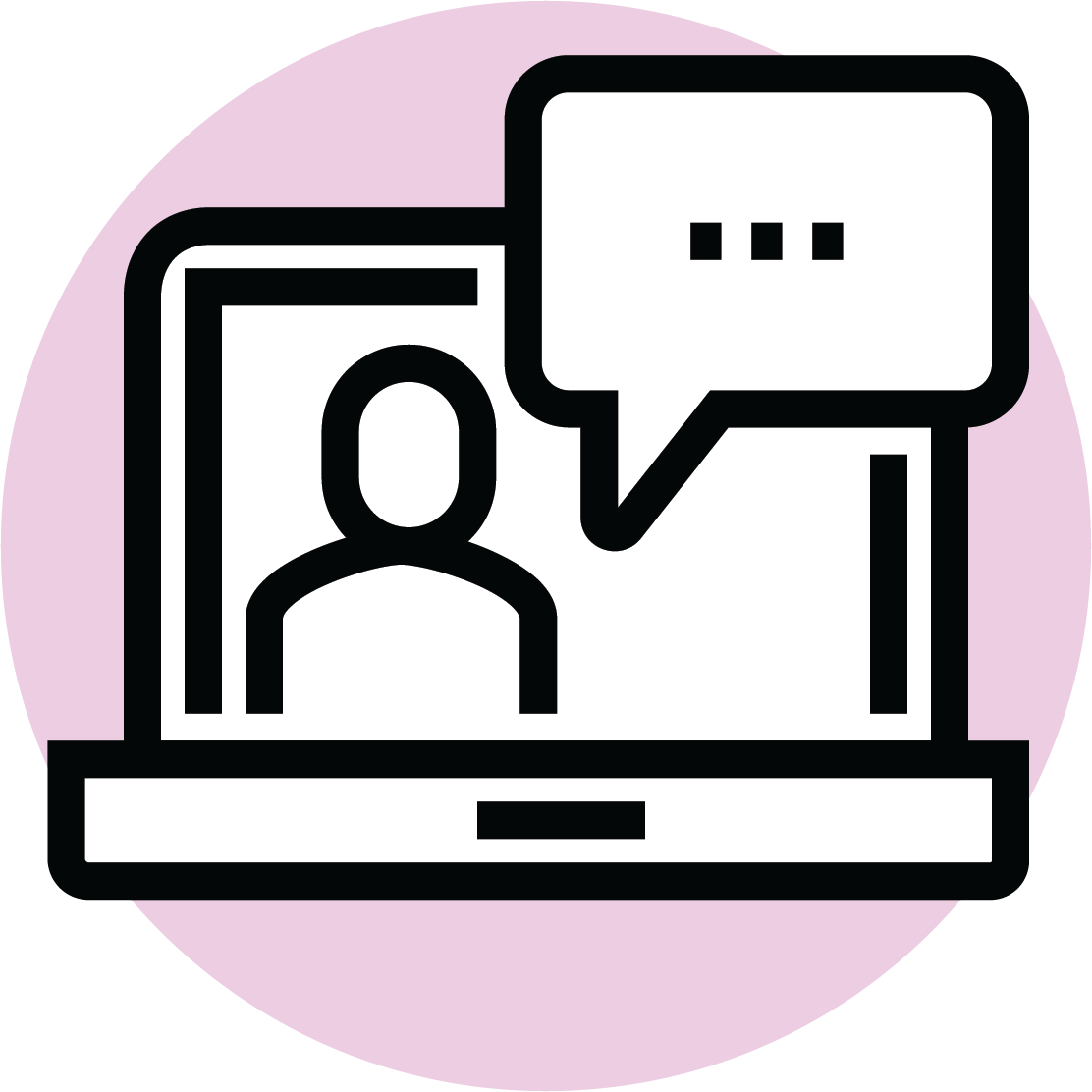 VIRTUAL APPOINTMENT
Want the trade show experience without leaving the studio? Work virtually with a Revolution expert to get a personal look at the Studio Essentials Dancewear collection.