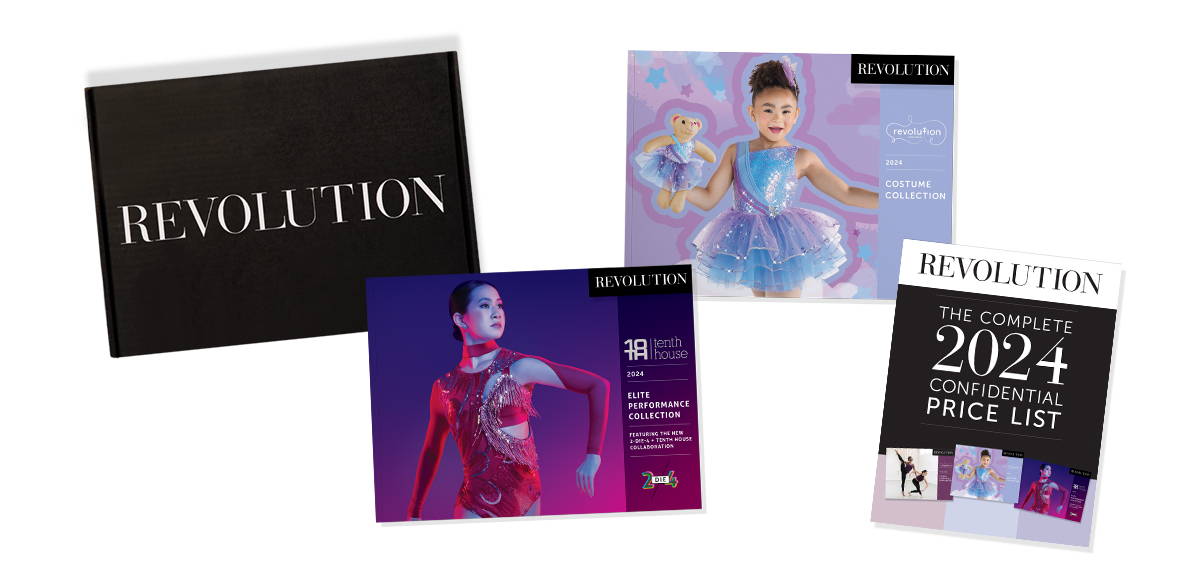 YOUR 2024 CATALOGS!
The Revolution Costume, Tenth House, and 2024 Confidential Price List shipped together in a convenient Revolution box. Your package should have arrived by now. If you are a customer and have not recieved them, please call 800-806-1157 to request a package. You can also start planning your dance season today with our click-to-shop digital catalogs below.
NOT A CUSTOMER?
We are thrilled you are interested in receiving our catalogs! Just click the button below to get started with a Revolution account. Once your account has been verified, we will send out a box of catalogs.
DIGITAL CATALOGS
Prefer to shop by page? Browse the collections and click on each product to shop.
(Best viewed on a desktop or laptop screen.)