---
SELL DANCEWEAR ONLINE
WITH NIMBLY
---
Trusted by hundreds of studios across the country!
It's Easy to set up a shop and sell your Revolution favorites. Parents can shop by class and we can even ship directly to their homes. Enjoy no up-front inventory costs or backroom storage!
Plus, parents love it! Your studio's online Nimbly shop makes it easy to outfit every dancer at your studio without having to manage inventory, customer service, or even distribution.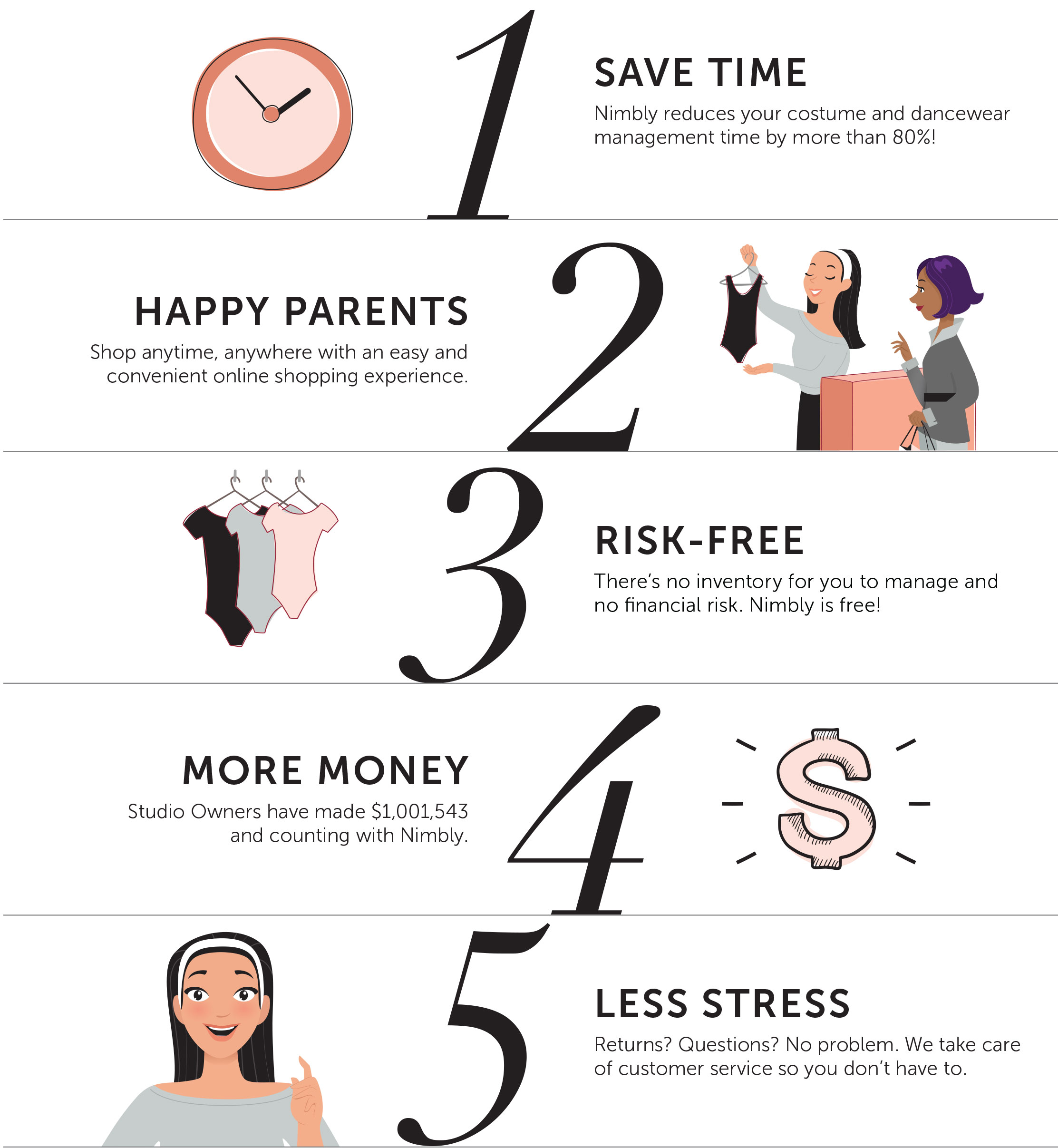 ---
I made the switch from CM to Nimbly this season and the transition was seamless. My customers love shopping on my Nimbly site and appreciate the amazing customer service."
Tiffany's Dance Academy of Livermore
–Tiffany Henderson, Owner
If I ever have a question or need assistance with my shop, it's not a problem. Nimbly's staff is reliable and always take care of me. Having a storefront with built in customer service is one less thing to worry about."
Broadway Performing Arts Center
–Tina Gross, Owner
Using Nimbly this year was amazing. It was simple to manage and very easy for our customers. We used Nimbly for our dress code, Holiday Show and our annual recital and we cannot wait to use it more next year. It made distribution simple. We love Nimbly!"
Central Mass Dance Academy
–Kellie Shea, Owner