---

---
2021 DIGITAL CATALOGS!
Prefer to shop by page? Browse the collections and click on each product to shop.
(Best viewed on a desktop or laptop screen.)
---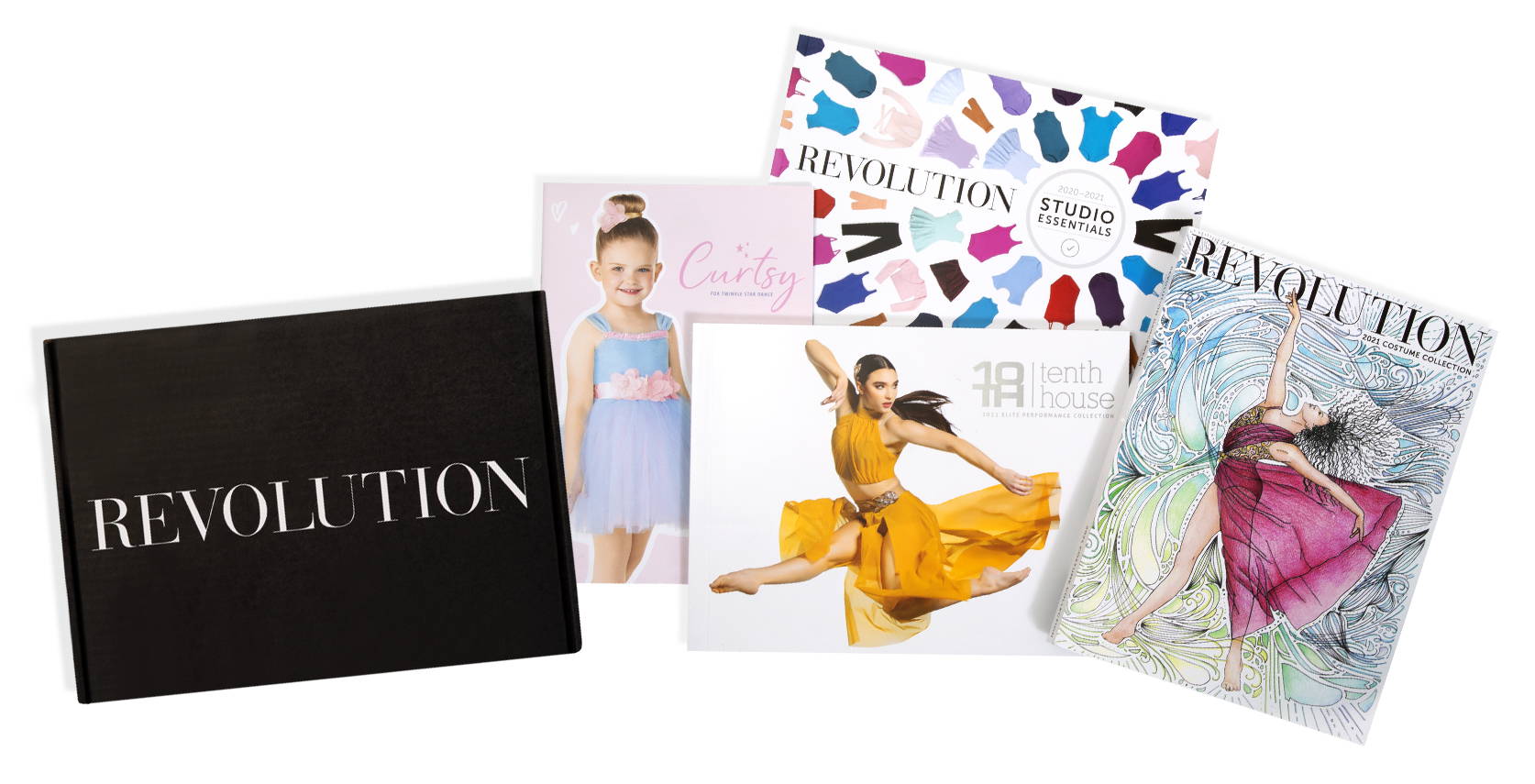 2021 CATALOGS ARE IN THE MAIL!
If you haven't received your package yet, keep an eye on your mailbox this week! If it hasn't arrived by then end of September, fill out the Catalog Request form on this page, and we will send them out to you.
NOT A CUSTOMER YET? NO WORRIES!
Just click the button below to get started with a Revolution account. We are thrilled you are interested in receiving our catalogs!
Once your account has been verified, we will send out a box of catalogs, plus some other goodies - no need to fill out the request form below!
---
CATALOG REQUEST
Are you a Revolution customer who didn't receive the catalogs? Fill out the form below and we will send them to your studio.
---