---

---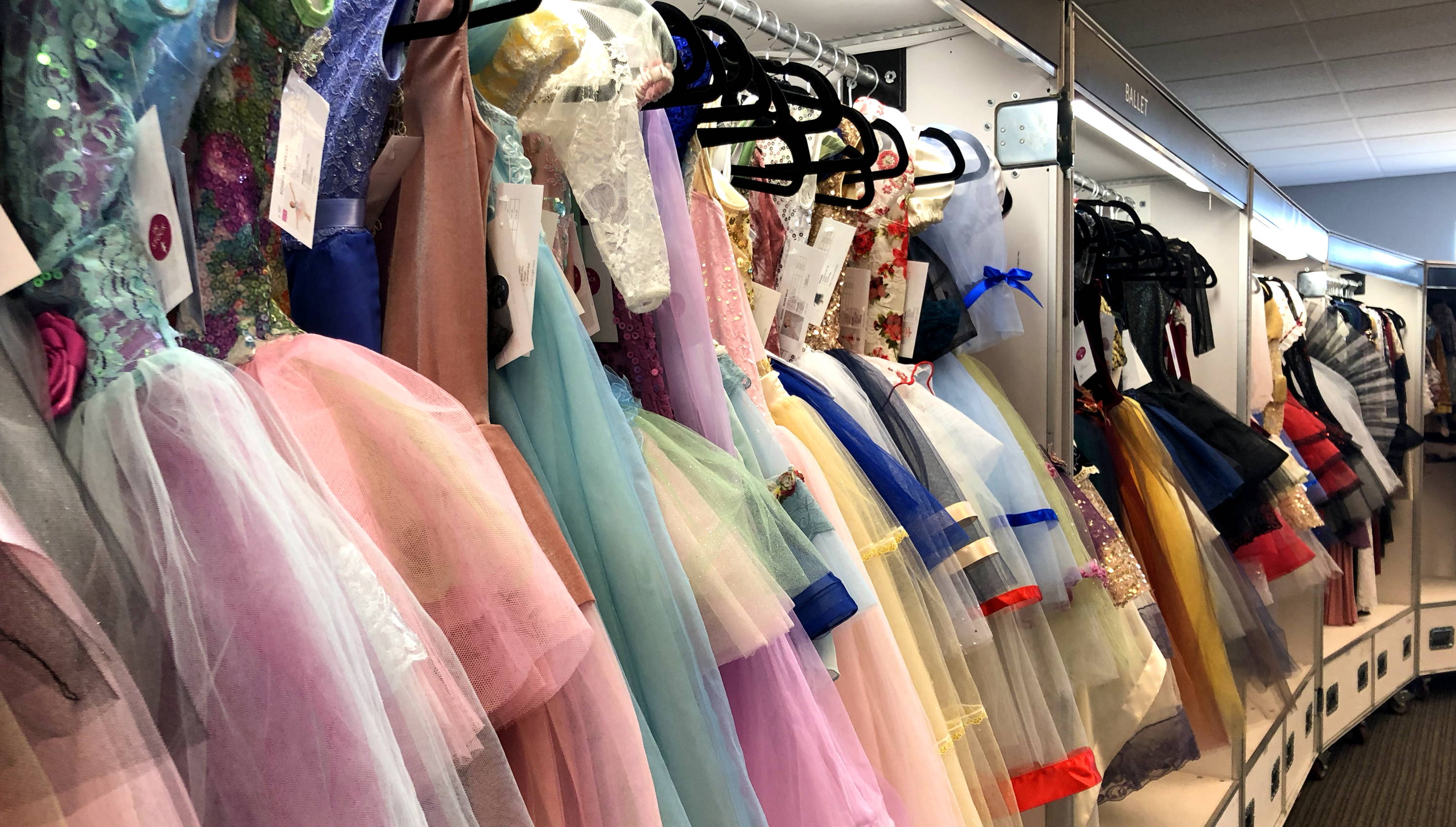 BOOK A ONE-ON-ONE APPOINTMENT
TWO WAYS TO SHOP THIS YEAR!*
In-Person Shopping
Visit our showroom at the Revolution Headquarters in Niles, Illinois! Enjoy private shopping with a dancewear or costume expert on your own time. Browse the entire Revolution, Curtsy, and Tenth House Collections—all in one place! Come alone, or bring along a couple staff members. Selling dancewear at your studio? Browse the options in person and let us help you plan your perfect dress code. We'd love to have you starting August 1, 2020, Monday–Saturday. We will reimburse studio owner travel expenses, see terms and conditions.
NEW! Virtual Shopping
Setting a dress code or have a question about shoes? Want to see a style in action on a fit model? How does that pink ballet costume look next to the blue one? What are the interior details and how much does that bodice stretch? How do I get started selling dancewear at my studio? Get answers to all your burning questions when meet virtually with a costume or dancewear expert. Decisions made easy. Schedule your appt starting August 1, 2020.
* Schedule appointments two weeks in advance. Appointments start August, 1, 2020. Fit models will be available on Tuesdays and Friday for virtual appointments only.
Please note – appointments are for studio owners only. If you are a studio owner and would like to setup a Revolution account, please click here! We will reimburse travel expenses for studio owners up $500.